We had a meeting up at Quintin and met up with Brett and Carlos for a discussion for all our new Villany Product head wear. If you folks don't know about Quintin, pretty soon you will amongst most of your favorite street/skate wear brands.
teaser.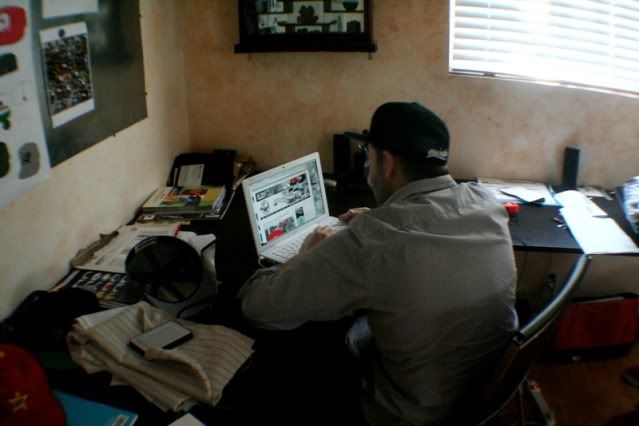 Brett.
Pretty much you can go all out from designing 5 panel to 6 panel fitteds, snap backs, or even Abraham Lincoln style hats. Stitching runs unlimited in all layers and sides with Quintin.
CHECK OUT QUINTIN ON "THE WEST" T.V. AND WHAT THEY ARE ALL ABOUT.
too bad Carlos didn't want to be all up in the VP lens. Ill catch you one of these days.